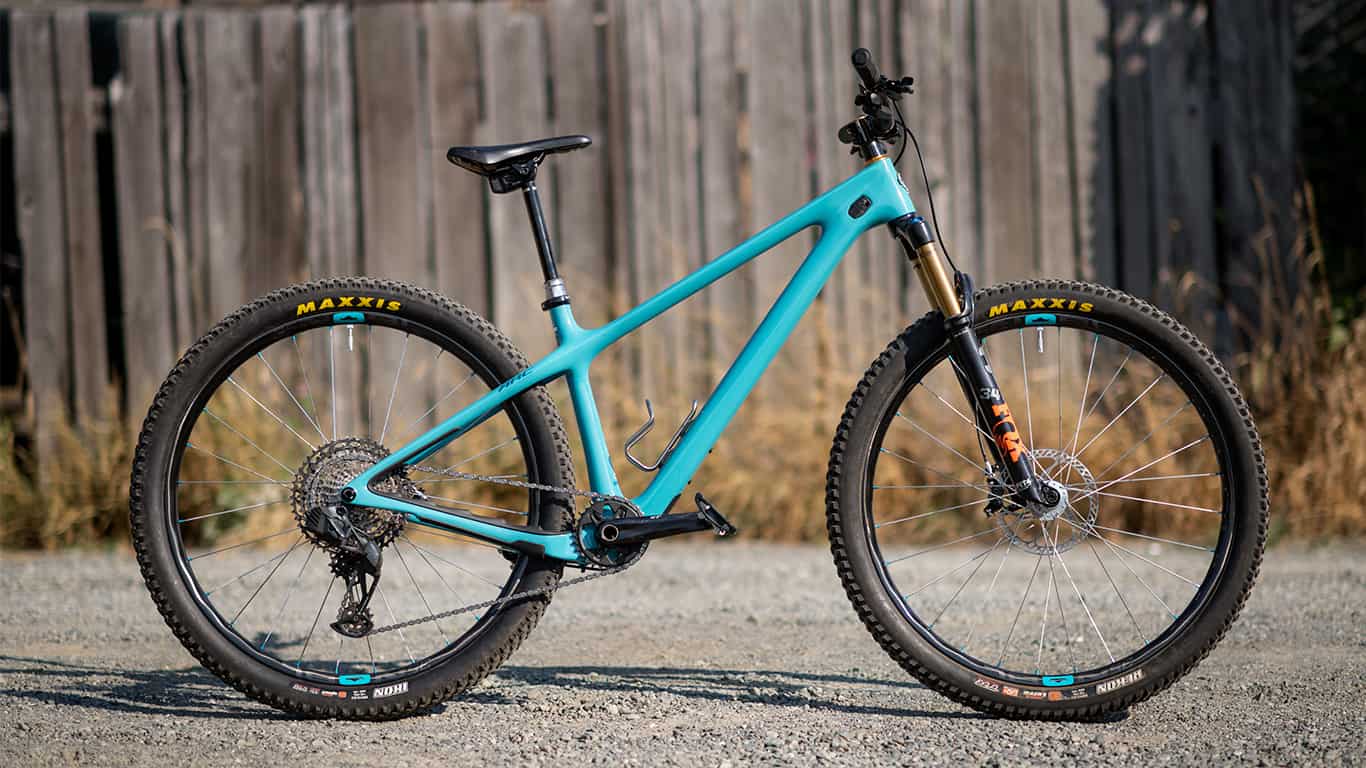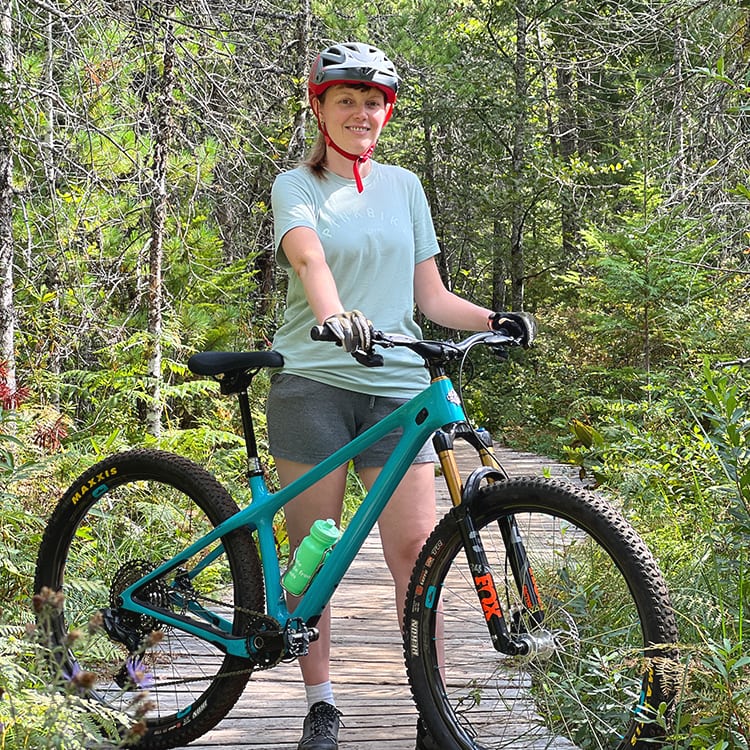 Typically, I ride a bike from my husband's collection, but found that shredding the roads and gentle walking trails within a 15km radius of my house doesn't work when perched on an oversized frame set up for cross-country racing. Happy to see me on a bike and wanting to nurture this new riding interest, my husband was quick to order me a frame (I chose the turquoise colour) and build me my own bike that was both comfortable and sized right.

My new bike has comfortable geometry and components that allow me to enjoy my ride. I'm klutzy, uncoordinated and not athletically inclined, so the telescopic seat post is magic, and I feel confident enough to wear clips. 
Wheelset
Above all, did you see the wheels?! They have everything: wide TR35 rims that allow me to ride plush tires, gleaming silver spokes and  hubs. The matching turquoise graphics and nipples are the cherry on top.