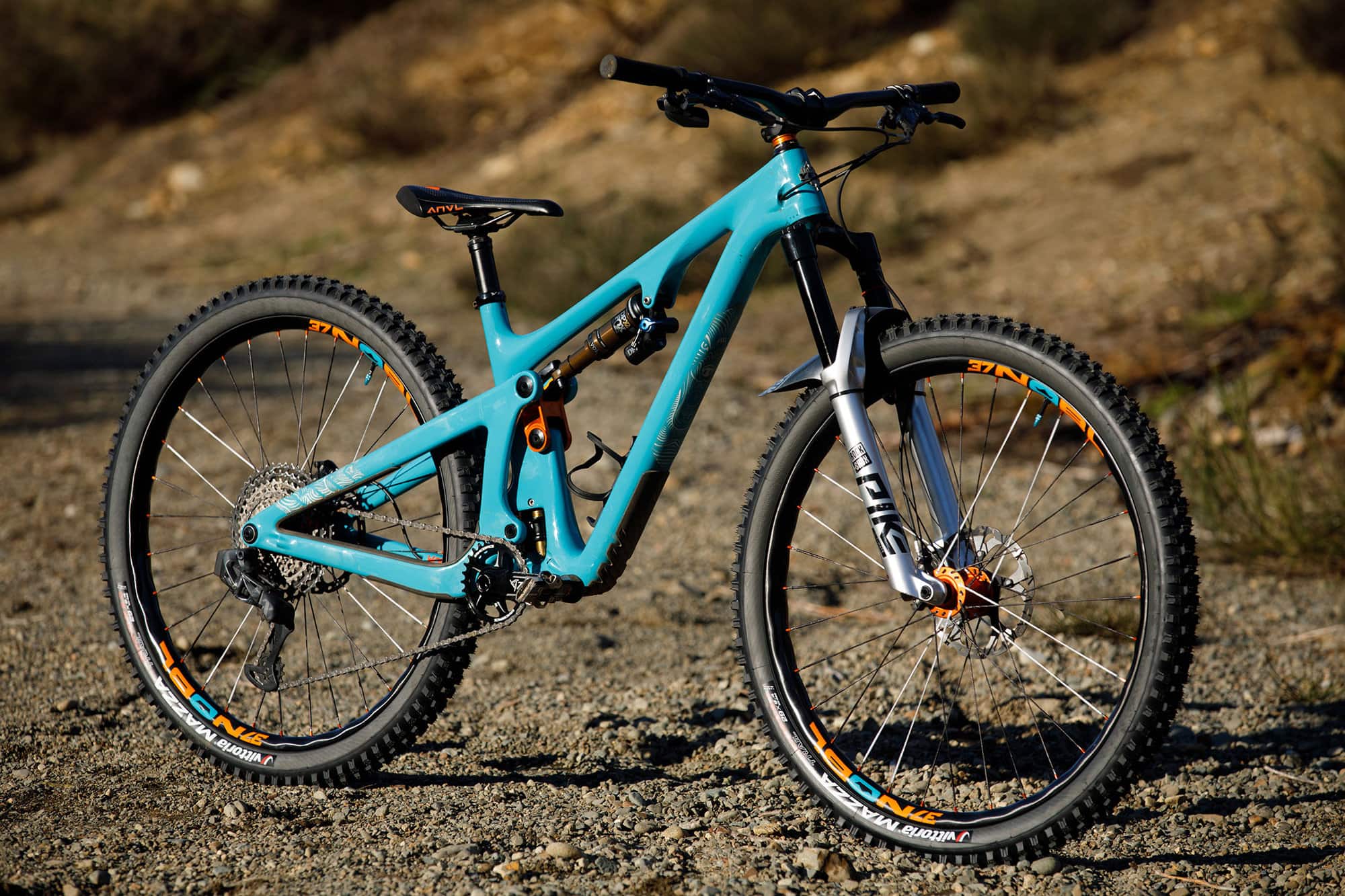 Ryan's Yeti SB 130 Bike Check
Ryan wanted an adventure bike, something light and efficient enough that he could ride all day, and be comfortable and stable on the way down. Some unique features of his build are his Berd spokes, and modified Shimano Saint pedals.
Wheelset
Ryan's been on Onyx hubs for years and thought it was time to try something different. He didn't want the hubs to be too loud, so he chose Chris King's. They are fairly quiet, have good engagement and come in a sharp looking matte mango colour which was perfect for his build. He typically rides TR36 rims, but thought it would be fun to try the TR37's as they are quite a bit shallower but are of similar width. They make a reliable mid-weight wheelset that is capable of handling anything he can throw at it. The wheels are also taken up a notch with Berd spokes which reduce the weight of the set by about 250g!