Before becoming a YouTube famous content creator, NOBL ambassador Phil Kmetz was racing professionally on the DH circuit. While he cut his teeth making straightforward MTB riding tutorials, he's best known these days for his positive vibe and infectiously engaging cycling videos.
Creating the high-calibre content Phil is known for is more than a full-time job but luckily for us, he was able to take a moment out of his busy schedule for our rider Q & A.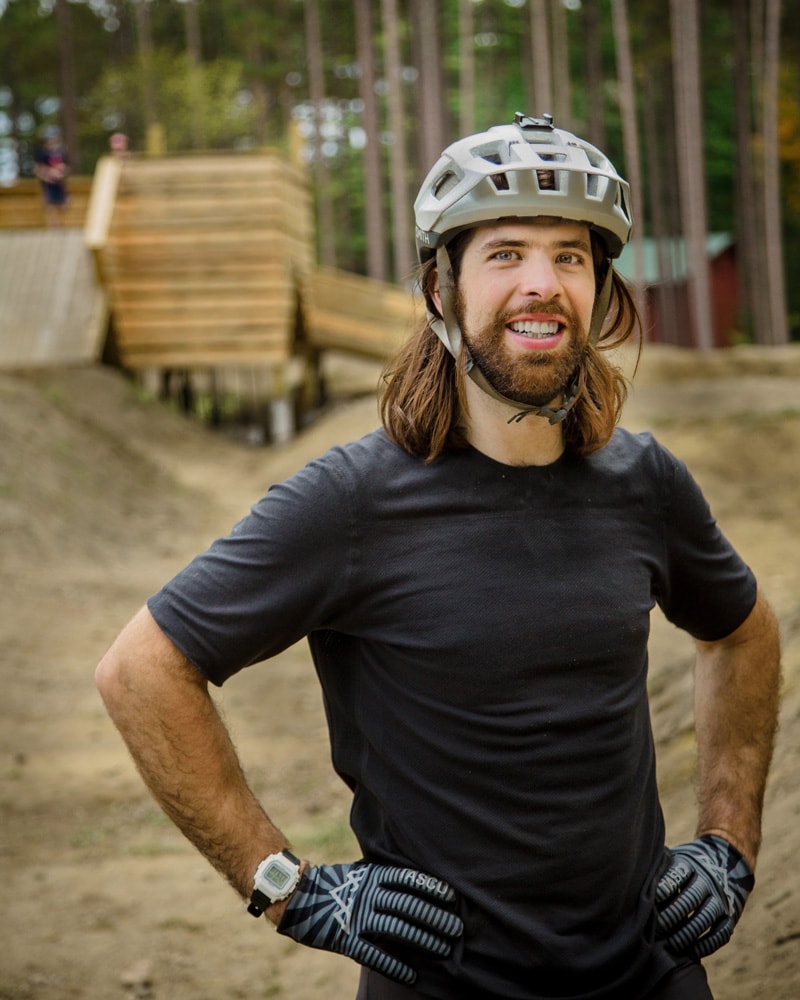 Where is your favorite trail? Why?
The ones where I don't have to pedal. I grew up riding dirt jumps on BMX bikes where pedaling between jumps was frowned upon so your pumping skills had to be on point. All my favorite MTB trails have something that reminds me of riding dirt jumps.
What are you passionate about, outside of the cycling realm?
Recently I moved to Vermont full time and I've gotten back into snowboarding and this year I picked up snowskating. It's a good break during the winter to help keep things fresh. The time off the bikes helps rejuvenate you to get back out on the bike come Springtime.
How did your cycling adventure start?
It's something I picked up as a kid. I moved around a lot, so I never made strong friendships. Instead, I'd spend my afternoons riding around the yard or digging up the grass to make jumps. Wherever I moved I was always the weird kid who was obsessed. My parents noticed my interest in bikes and even though they weren't competitive people, they got me involved with racing from an early age.
What have been the challenges and successes with your YouTube channel?
People's attention is very limited, so you have to get your point across quickly. This makes it tricky when explaining complicated topics in simple terms. Everybody wants to learn easily how to master a bunny hop in 5 minutes or less. Imagine trying to explain something as simple as how to walk, there's a lot more to it than just putting your right leg in front of your left.
If you could change one thing about the bike industry today, what would it be?
I wish there was more focus on the experience and less focus on performance. If you smash a derailleur hanger, there's a good chance that the bike shops in town don't carry the derailleur hanger for your bike. That means you will have to special order it and will be off the bike for a few weeks until it comes in. Those sorts of experiences can suck the joy out of biking.
GT Force Carbon Pro LE
Bike Check
Silent and stealthy, Onyx's revolutionary sprag clutch makes it the fastest rolling hub on the market. The freehub is completely silent when coasting and engages instantly the moment you drop the hammer. For his 2021 GT Force, Phil selected the lighter weight of ONYX's two offerings, the Vesper.