Project 321 Hubs
The second generation of Project 321's hub offers improved reliability, decreased drag and the same unique signature configuration with magnet-operated pawls. The quick engaging hub comes in at a competitive weight and is available in a variety of colors. Pairing these hubs to a set of our rims will result in a reliable and instant performance upgrade for your bike.
P321 achieves less drag through using magnets as a pull spring to move the pawls into the drive ring. This means that the force is strongest at the point of full engagement, which is the opposite of traditional push springs where the force is the strongest during freewheel which adds drag.
Unique Design
The Project 321 hub operates with 'springless' pawls!  Utilizing a freehub and pawls with magnets bonded to them, they bring reliable performance and an incredibly fast and responsive pawl engagement.
Features
P321 standard drivers feature 6 pawls with 2 pawl engaging simultaneously, creating 216 points of engagement. The system also produces 68% less drag compared to the first version of their hub.
Warranty
P321's drivers feature a 3-year warranty. But their hub shells and axles have a ten-year warranty. When Project 321 went to redesign their G2 hubs, they decided to keep the original hub shell design because of its dependability. That means these hubs are also backwards compatible.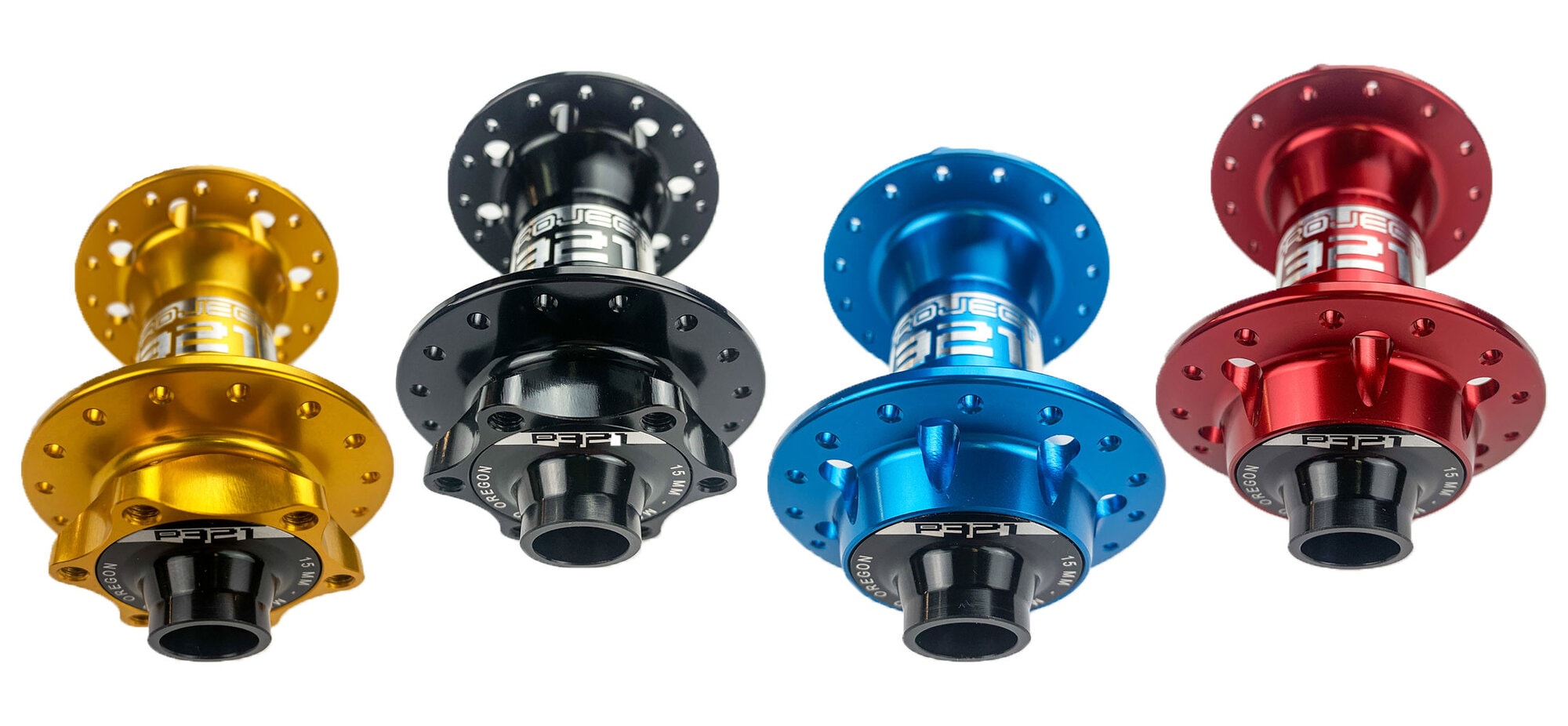 P321
Custom Colors: Yes – Turquoise, Red, Orange, Purple, Gold, Black, Blue, Pink, Green
Engagement: 8/10

Durability: 8/10

Weight: 8/10
Project 321 Hub Colors
We try to keep these hub options in stock: Black, Red, Purple, Turquoise, Gold, Orange.
297 g
Rear Boost 148×12 Microspline
464 g
Boost Pair 110/148×12 Microspline