Why Trevor Chose The Spur
I wanted to have as much fun as possible on my XC rides and still be able to hit double blacks or the odd jump line. I also wanted a bike that was sub-26 pounds and efficient enough for XC racing since I particularly like stage racing or any longer format technical races.
I have been patiently waiting for Transition to make a 120 "XC" bike. I knew they wouldn't botch it and release something they would not be stoked to ride themselves. Since we are both in the Pacific Northwest and share a similar trail network, I trusted their aggressive geometry and suspension format.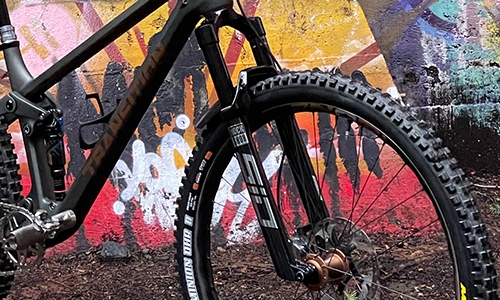 Fork & Shock
Fork: Rock Shox Sid Ultimate, 120mm
Rear Suspension: Rock Shox Sid Ultimate 120mm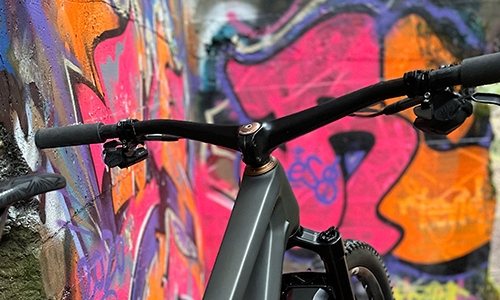 Bar & Stem
Handlebars: Syncros Hixon 780mm
Stem: Syncros Hixon 50mm equivalent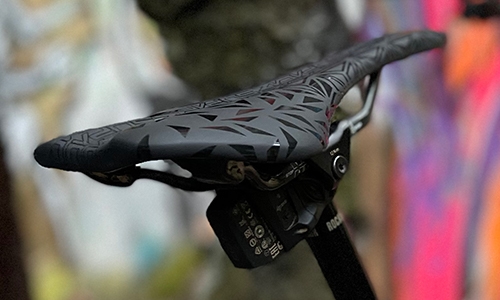 Saddle & Seatpost
Seatpost: Rock Shox Reverb AXS 170mm
Saddle: ANVL Forge Ti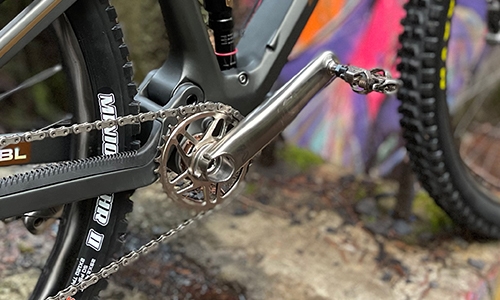 Crankset & Pedals
Crankset: Cane Creek EE Wings Ti 175mm (Power Meter), 32t Wolftooth oval ring
Pedals: Shimano XTR M9100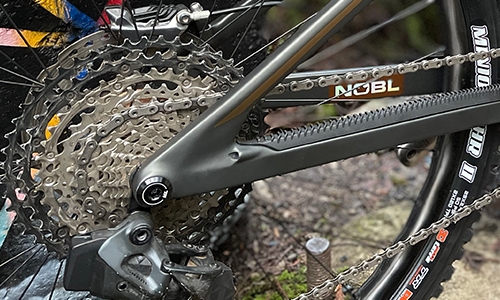 Cassette & Rear Derailleur
Rear Derailleur: Sram XX1 AXS
Cassette: Shimano XTR M9100 10-51t
Shifters: Sram XX1 AXS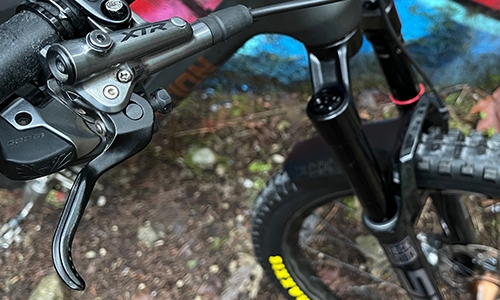 Brakes & Shifter
Brakes: Shimano XTR Trail BR-M9120 with 180mm rotors
Grips: ODI F1 Vapor
TR32 + DT180
Summer Wheelset
Swapping over to my DT Swiss 180 wheelset lightens things up dramatically. I laced up a set of our TR32 rims using BERD spokes which gets them down to 1260 grams. The TR32's have 26mm rear and 27mm front internal widths which is wide enough to be able to push wide XC tires pretty hard. The complete bike weight is 25 pounds on the nose (11.34 kg's) with the TR32 wheelset and Maxxis Exo Casing 2.35" Ikons front and back.
TR37 + Chris King
Winter Wheelset
I run Chris King Bourbon hubs with TR37 rims and burly 2.4" Maxxis DHR2 DD tires for nasty conditions or during winter months. My TR37 wheelset is laced with D-Light spokes and black alloy nipples. Having a burly built wheelset really transforms the Spur into a whole new machine!