Standard, Boost and Super Boost? What's the difference?
Know your Hub Standards and Sizes
For the bulk of the mountain bike's existence, the hub standards were 135mm QR rear, and 100mm QR front for everything but DH bikes. Then in the late 2000's as riders and frame manufacturers began pushing the limits of their bikes, thru axles were introduced. This marked the introduction of the 100×15 front axle and the 142×12 rear axle. Both offered a marked improvement in bike handling and stability.
At the same time, larger 29″ and 27.5″ wheels were becoming prevalent and usurping 26″ as the primary choice of wheel size. Drivetrain manufacturers had also begun to move towards 2x and 1x drivetrains. The significance of 29″/27.5″ wheels becoming popular meant that wheel and frame design had to be revisited. The bigger wheels struggled to achieve the lateral stiffness of their smaller 26″ counterparts. In order to reclaim this, the Boost standard was introduced. By making the front axle 10mm wider, and the rear 6mm wider the new hub standard became front 110×15, and rear 148×12. These wider hubs built stronger, stiffer wheels that reclaimed the lateral stiffness that had been lost when wheel sizes increased.  They were also optimized to handle the new  10, 11 and eventually 12 speed 1x drivetrains that had become the norm. The wider spacing allowed for improved dishing and symmetry on the wheels which now had to accommodate these wide range cassettes. This new Boost spacing would quickly become the new standard and force 142/100 into obsolescence within a couple years.
A few small frame manufacturers felt that Boost was a stop gap to solving for wheel stiffness and chain line. As a result they encouraged the adoption of yet another new standard. "Super Boost" was a rear standard that was wider still at 157mm. Adoption of this standard has been slower than Boost, but is slowly picking up steam. Brands such as Pivot, Knolly and Devinci have been carrying the banner loudly.
Regardless of what your bike has, all of our hub partners offer products in each spacing.  We can accommodate whatever your build requirements are!
Standard to Boost front hubs
By increasing the width from 100mm to 110mm, the wheel can be built stronger and closer to true symmetry by pushing the disc side flange outwards.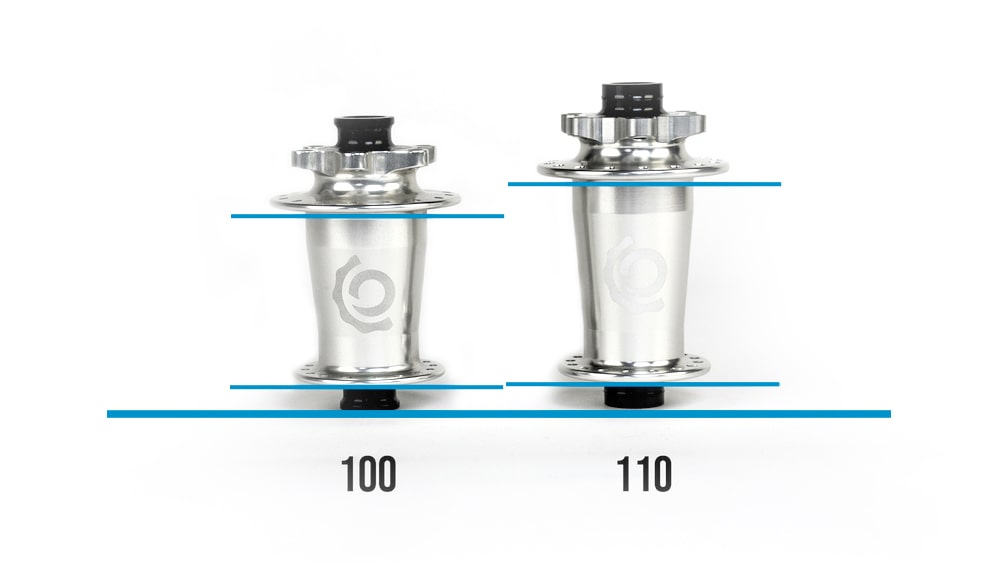 Standard, Boost, & Super Boost Hub Standards
The axle increases in width from 142 to 148 to 157. However the most noticeable difference in wheel strength comes from the flanges being further apart. The increased flange width builds a stronger wheel laterally.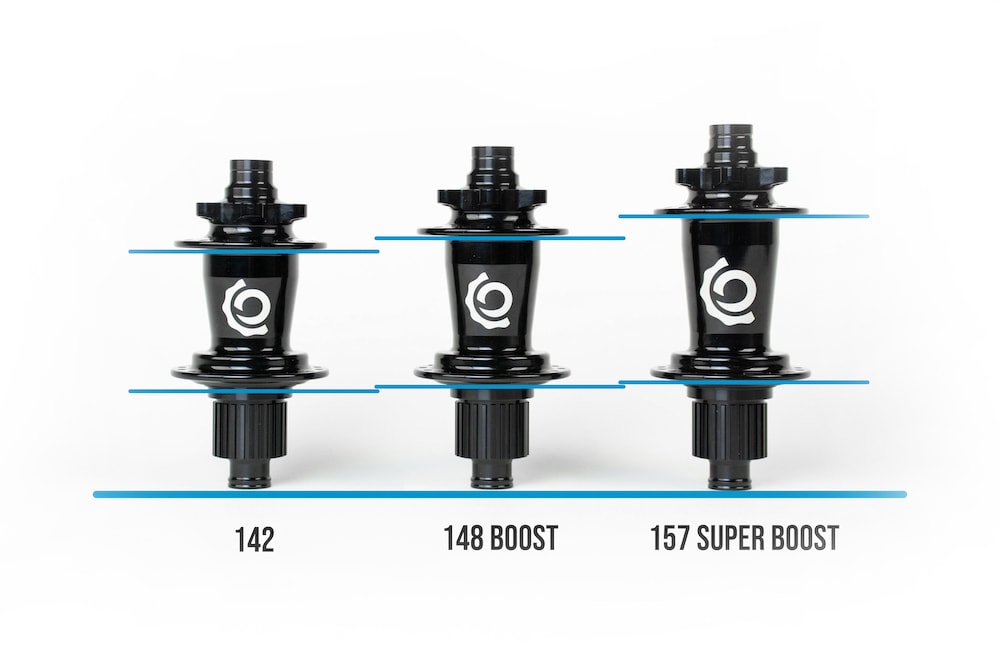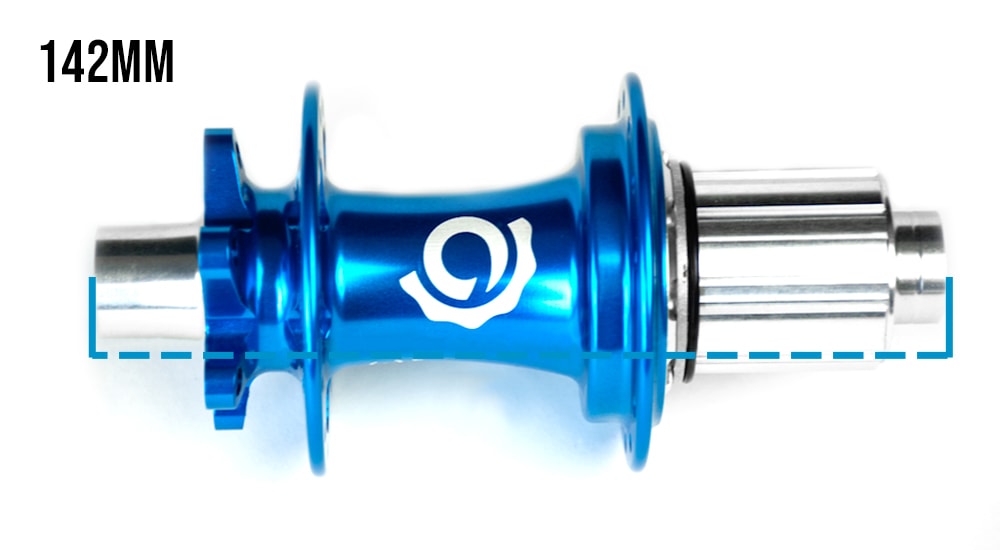 Standard 142mm
The original thru axle standard. While it brought significant increases in stiffness and strength, its life span was short, as Boost spacing quickly replaced it as the go to standard. DT Swiss, Industry Nine and Onyx offer hubs in this spacing. Throwback time, check out this Pink Bike article from when it first came out.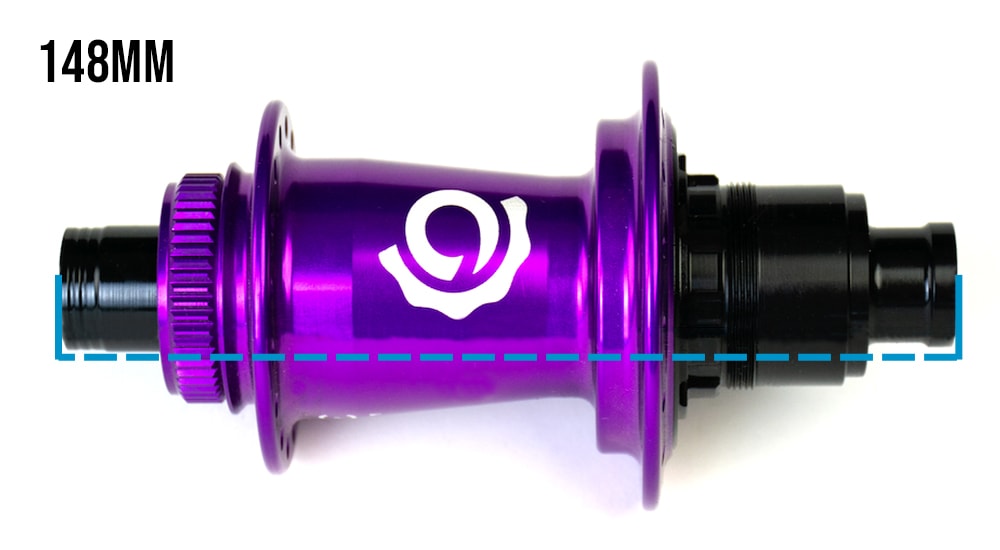 Boost 148mm
148 x12 or Boost spacing is the current standard for MTB rear hubs. It offers a significant improvement in stiffness and strength compared to 142mm. Chris King, Hope, Industry Nine, DT Swiss and Onyx offer all of their hubs in this spacing.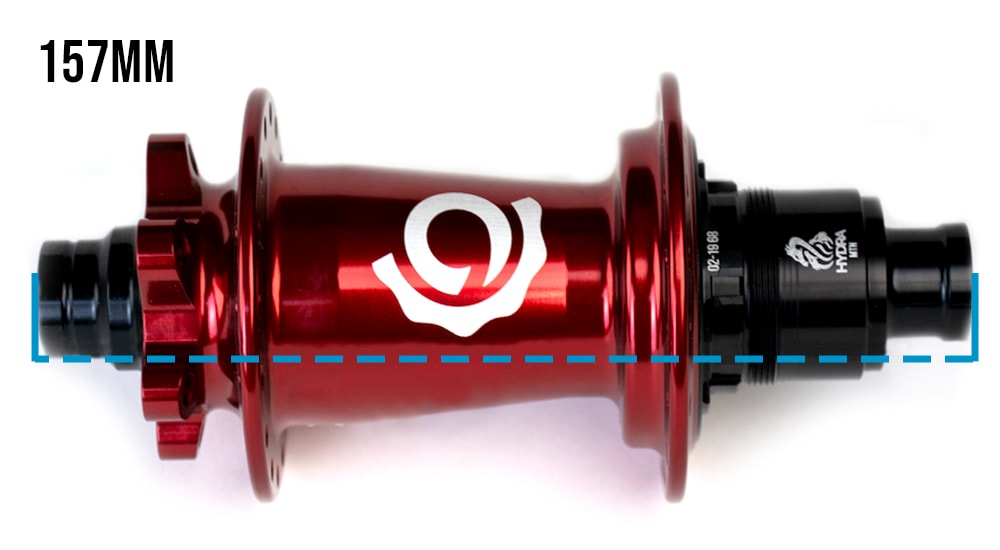 Super Boost 157mm
Several small manufacturers are championing Super Boost as the ideal standard for stiffness and strength.  It hasn't hit critical mass yet, but only time will tell if it does.  Industry Nine, Chris King and Onyx make hubs for this standard.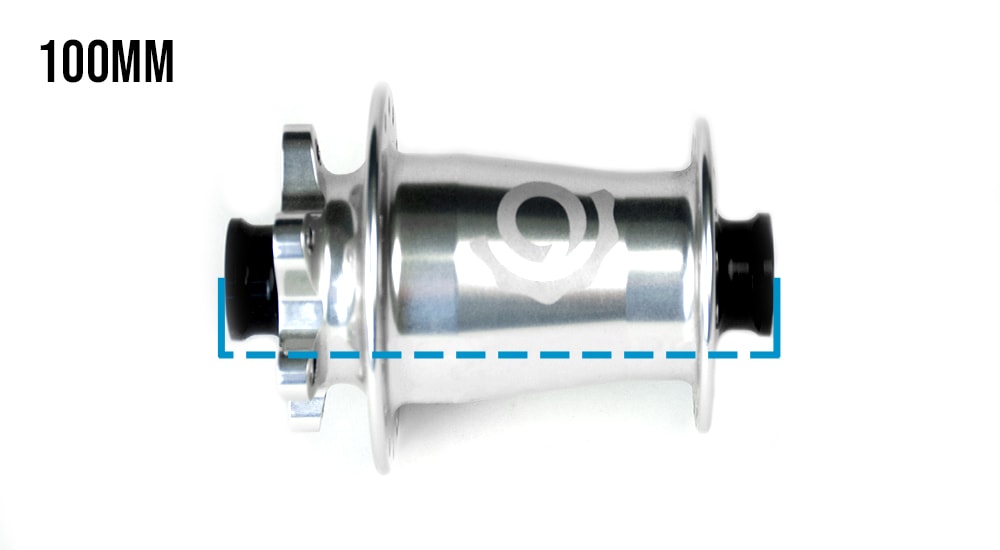 100MM (Front)
The original front hub spacing. For 30+ years this was the spacing for all modern mountain bikes. Originally used with quick releases, thru axles would become the norm in the late 2000's.  DT Swiss, Industry Nine, Onyx and Hope offer hubs in this spacing.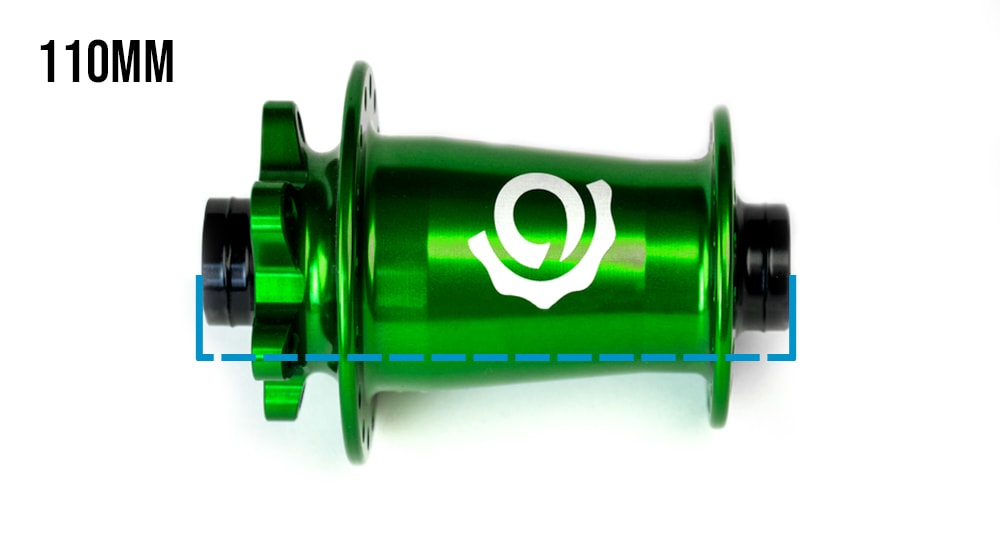 Boost 110mm (Front)
The updated Boost front hub standard spacing allows for a stiffer and stronger wheel. In a matter of a few years it quickly unseated 100mm as the standard for mountain bikes. Chris King, DT Swiss, Industry Nine, Onyx and Hope offer hubs in this spacing.