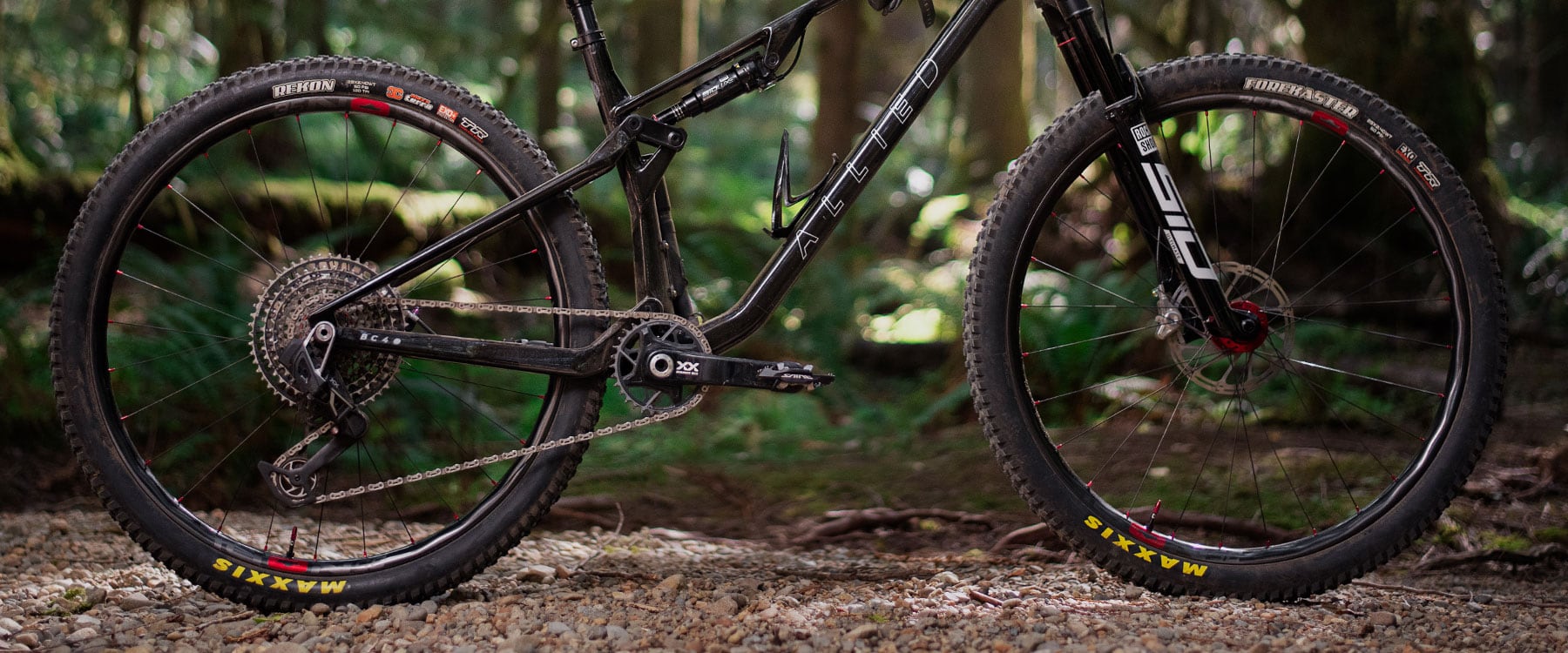 Introducing NOBL G2 Rims – Elevating Performance & Style
At NOBL, we're on a mission to create the best cycling wheels in the world. Today, we're thrilled to reveal the host of enhancements that are rolling out with our late 2023 mountain lineup. These Generation 2 rims are the best-looking and toughest products we've ever made and retain the exceptional quality and ride feel our customers have come to love.
Strength Perfected
After rigorous factory testing, NOBL G2 rims demonstrate a remarkable 40% boost in impact resistance on average, without an increase to system weight. This means that NOBL riders can continue trusting their wheels in the most demanding of trail conditions.
We accomplished these improvements by making three significant changes:
Redesigned Layup Schedule
Our asymmetrical rims have evolved to better distribute impact energy through the sidewalls of the rim and effectively dissipate it into the nipple bed. This was accomplished by using new prepreg, completely redesigning the layup schedule, and adjusting fiber orientation on the nipple bed
Enhanced Flexibility
One of our primary goals with NOBL G2 rims was to maximize impact resistance when rims took a hit on one side of the bead, but not the other. A new material has been introduced into the rim lips to bring heightened flexibility to an area that tends to see a lot of abuse in chunky terrain. This increases a rim's ability to handle sharp impacts on just one side of the rim at a time.
Beneath the Bead Seat
Important changes have also been made inside the rim cavity, below the bead seat. This area plays a crucial role in evenly distributing forces through the drop channel and can be a culprit for material creep during the molding process, which is problematic. By refining our production method, we've been able to vastly improve rim compaction and eliminate voids that can occur in this part of the rim.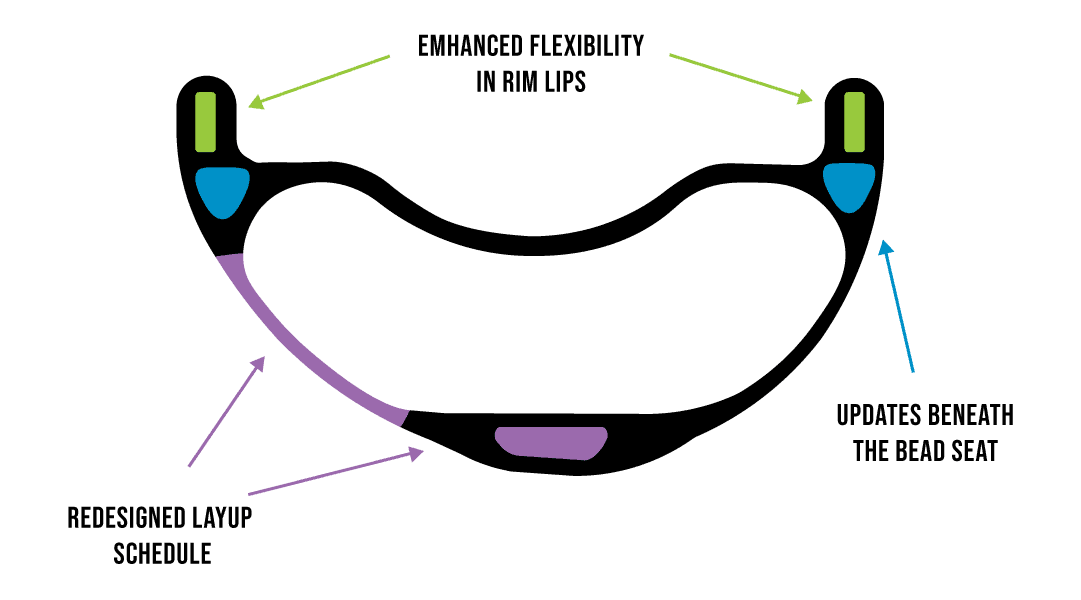 Graphically Speaking
G2 rims also arrive with refined graphics courtesy of laser etched technology. During the process, we used a carefully focused beam of light to alter the rim's glossy finish without compromising structural integrity. This creates a sleek metallic graphic that most will find more understated than our previous designs. Customization is a huge part of our company's DNA, and premium vinyl decals will still be available for customers who want to match their wheels to bike frames and other components.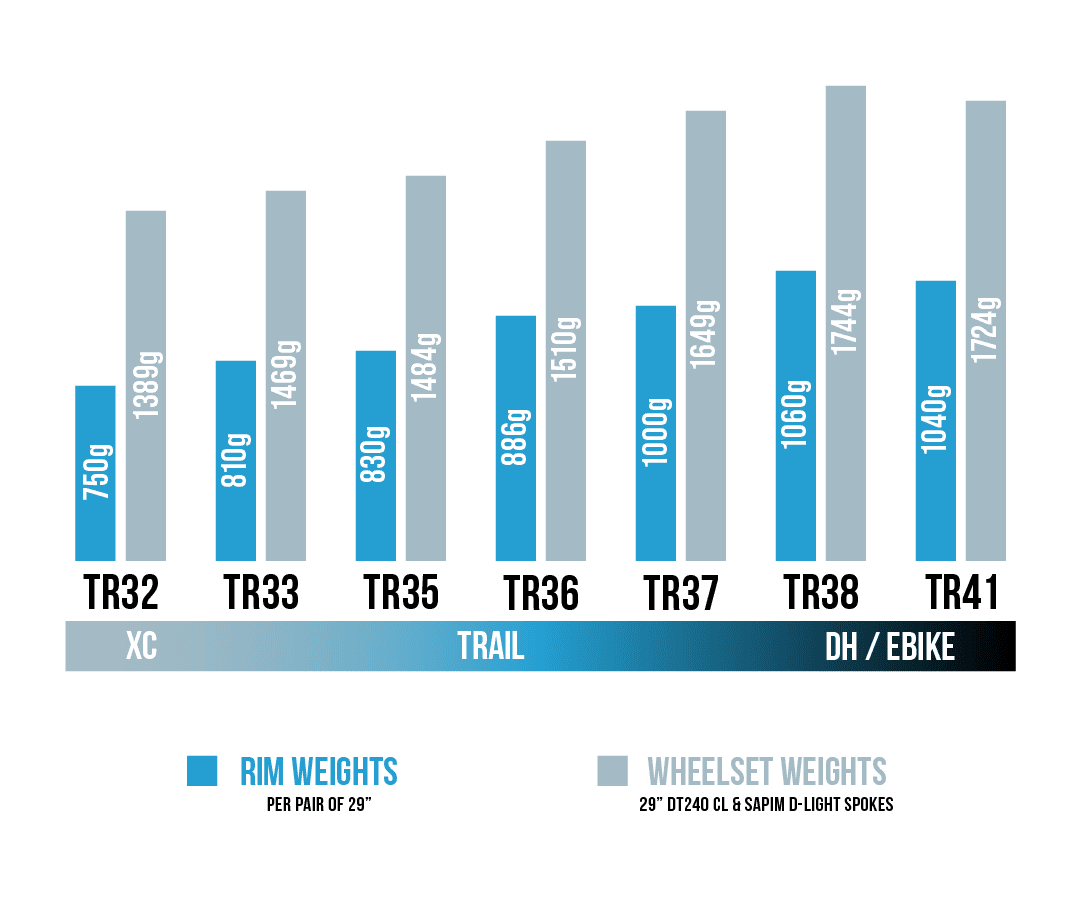 If It ain't Broke…
NOBL rims are still composed of Toray's T-700 material, with lighter and stiffer T-800 fabric used strategically in key areas. We use a 3k twill fabric on the center channel and a smooth finish, unidirectional weave on the exterior to eliminate the need for wet sanding.
At NOBL Wheels, we're passionate about providing riders with the ultimate wheel experience. Each wheel that leaves our facility is hand built to order, and tailored to each individual rider's needs. Our new G2 rims epitomize the quality, craftsmanship, durability, and innovation that has defined the company's DNA since 2012, and we're excited to keep NOBL customers Fast & True for countless seasons to come!