Utilizing our hybrid single wall design. The TR45 offers best in class weight and performance for your plus bike.
The TR45 took years to develop, but it was worth the wait! Our proprietary molding process and hybrid single wall construction yield an incredibly light and strong rim! The unique hybrid single wall design allows for extra reinforcement in key areas that would not be possible with a classic box section profile.The rim offers incredible lateral stiffness which is a weak point of more traditional single wall rims. This keeps the wheel feeling responsive and controlled when pushing the limits.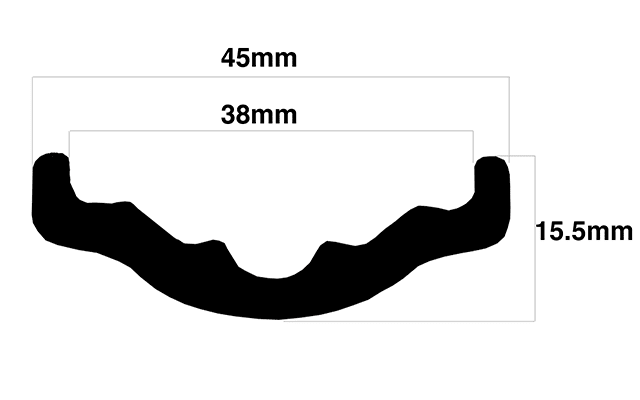 Details
490g (27.5″ only)
32h only
Intended Use
Made specifically for plus bikes and wider tired applications. The TR45 is ideal for tires 2.8″ up to 3.5″
Plus

100%

100%

Trail

60%

60%

E-bike

40%

40%
Handling Characteristics
The TR45 goes hand in hand with the plush feel that comes from plus bike applications. The compliance of alloy with the strength of carbon!
Impact Strength

Lateral Stiffness

Vertical Stiffness
5 Year Warranty
Our legacy series of rims come with a 5 year warranty for the original owner. Warranty covers any damage that is deemed a result of a manufacturing defect. Warranty replacement covers 100% of the cost of the new rim.  Warranty does not cover shipping or labour charges. Our crash replacement  policy covers damage that is caused by casing jumps, hitting square edges at speed, backing over your wheel with your Tacoma, and of course a gnarly crash. The crash replacement cost is 50% of MSRP
For more details or to submit a claim, check out our warranty page HERE.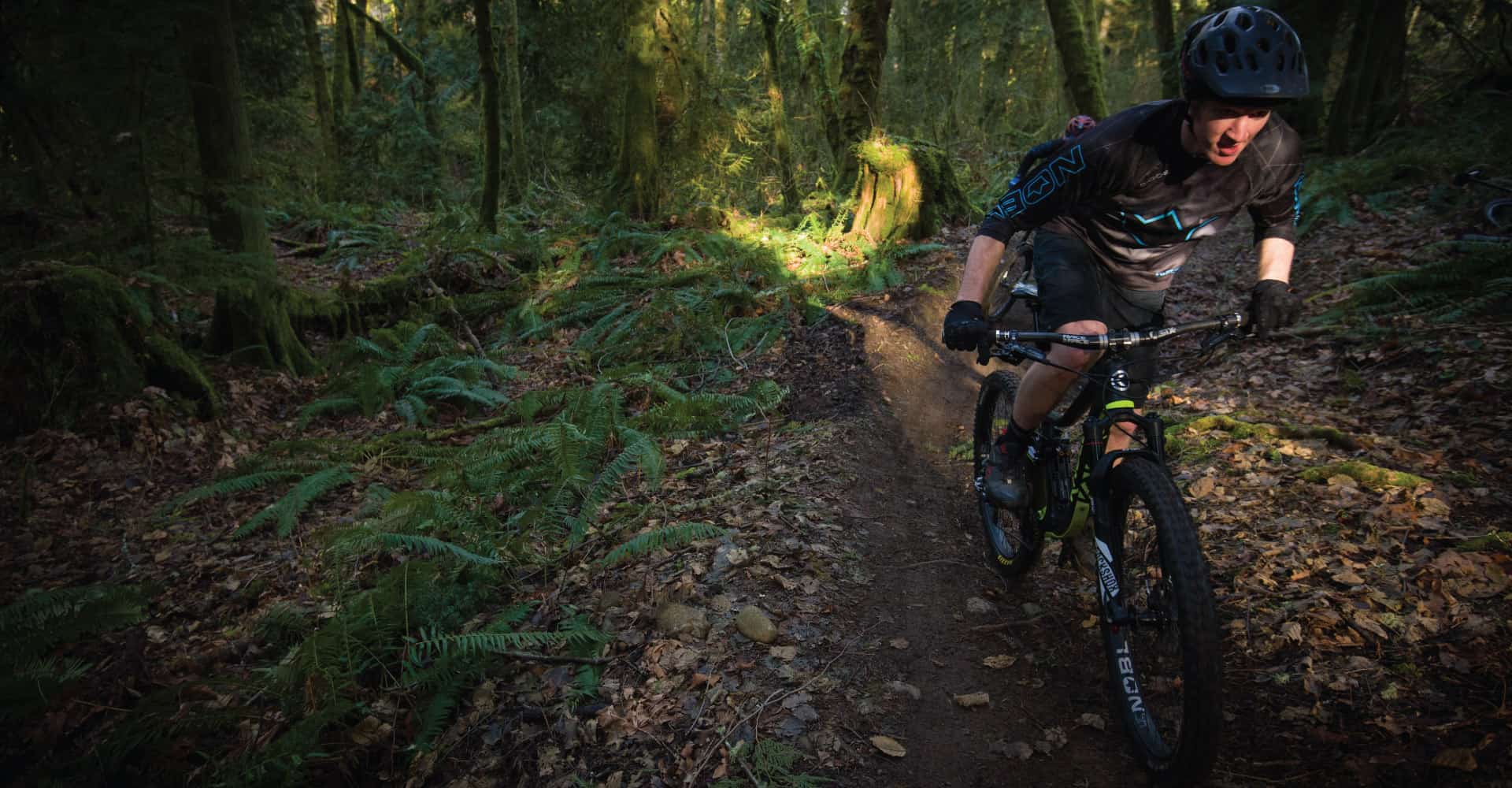 Technical Support
Your wheelset is a high precision component that requires regular upkeep and maintenance to perform at its absolute best. Fortunately we've compiled resources that will be sure to help you with this process.