History & Development:
Generation 1 – Single wall construction begins! We produced some clay models of the first NOBL single wall rims which was an asymmetric design and featured moto-inspired nipple flanges. The idea was that countersinking the nipples would help with stiffness and tubeless setup. After settling on a design, we built a mold and then got to work experimenting with 12K, 3K, Toray T-800 and various other material to try and stiffen up the rims and strengthen the design. The rims were reasonably strong and we made strides with the layup process, but with the solid core design, and lack of control over mold pressure (traditional rims use airbags to control pressure), we felt the rims were too heavy and not stiff enough for what we wanted to achieve.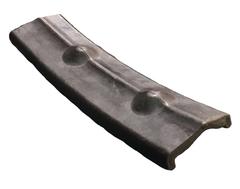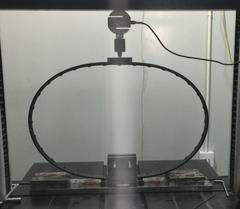 Generation 2
We went back to the drawing board on the mold and reduced the asymmetric offset as we noticed we were getting most of the rim failures on the one side of the rim during destructive testing. The nipple flange idea was scrapped in favor of a more uniform design which allowed us to get more creative on the layup design. Having full control of the fiber orientation and being able to laminate certain sections of the rim together before it went into the mold gave us a huge boost stiffness. The rim was much more consistent in thickness and we no longer had to put the rim into a supplementary mold to tighten the layers together midway through the assembly. This rim was 100% UD which proved to have the best characteristics on the trail and through destructive testing.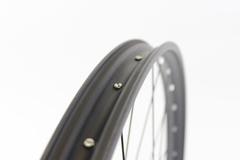 Generation 3
With our third and final design, we brought in another engineer to help us create a mold that would allow us to control the amount of pressure exerted on the rim. This proved to be the key to making the rim incredibly strong and consistent. We committed to a hybrid single wall structure to maintain the wheels ability to take large vertical impacts while remaining lightweight and having significant lateral stiffness. Two secondary channels were created to further increase stiffness and provide a better mounting surface for setting up tubeless tires.
Wheel Stiffness: Traditional single wall designs lack vertical and lateral stiffness, this was certainly one of our main challenges to overcome when it came to this project. Our Gen. 3 rims (The TR45) are twice as stiff as our earlier attempts (which rode more similarly to an alloy rim). The TR45's carry a unique ride as they balance vertical compliance and the ability to absorb sharp impacts with excellent side to side stiffness which keeps them snappy and fun to ride.
Strength: Oversized 3.5mm thick hookless lips which are shallower than most rims give you significant impact protection. The rim is designed to have some flexibility built into it as a failsafe should you happen to bottom out the tire harshly. We use 100% UD carbon throughout the rims construction as dissimilar fibers can delaminate easier under extreme loads. The profile of the rim is quite shallow, so your chances of rock strikes is significantly lower. The sidewalls are much thicker than a true double wall design which helps with stiffness and provides a more resilient structure.
Tire Compatibility: The TR45 features a 38mm internal width as we felt 40mm was slightly too wide for some full size plus tires. We wanted them to work with the new breed of 2.5-2.6" wide trail tires. You will be at home on typical 2.8-3.0" plus tires. Tubeless ready tires are recommended as they seem to have the most consistent dimensions.
By the numbers:
Wheel Building:
Nipples – We made the center channel deep enough to support Sapim Hex head or nipples with regular heads. It is not intended for use with DT Squorx, DT Hex, or any double square nipples as they can protrude too far and potentially puncture tubeless tape. Do not use alloy nipples with standard heads as they are not strong enough to use with carbon rims longer term.
Spokes – We recommend using Sapim D-Light 2/1.65/2mm spokes as the light option, and Sapim Race 2/1.8/2mm spokes for the heavier duty option. Lighter weight spokes may not be stiff enough for most riders and may come out of true too easily so we do not support that. Straight gauge spokes are usually too stiff to use with carbon rims so we will not be supporting those builds until further testing is done with these rims. Spoke tension should be 125kg/f.
Single wall rims require careful building so we only offer these as complete wheel builds. You can send your hubs to us and we'll build the wheels for you. We also have select qualified dealers who can build the wheels for you. Please contact us for a quote.
Tubeless Setup: We used secondary drop channels beside the center channel with their own bead retention which aids in tubeless setup. Simply pull the tire bead into the two drop channels and inflate.  Our hookless lips have a smooth radius to reduce pinch flats. We use a 10mm strip of Gorilla tape laminated on the underside of a thin layer of 24mm wide tubeless tape to seal the rims. The gorilla tape helps to prevent the nipples from poking through the tubeless tape once the tires are fully inflated. We laminate the tape together in 12-16" sections at a time and then apply perfectly centered on the rim. The tape needs to be pressed down slightly into the center channel and then smoothed out on the secondary channels so that the tape stays in place properly.