Description
THE DESIGN
We set out to design a unique hub shell mirroring the same pleasing aesthetic profile of our asymmetric rims, while shaving off as much weight as possible. In April 2016 – We released the NOBL hub which is manufactured exclusively for us by Onyx Racing products out of Minnesota, USA.
The efficiencies gained due to the unique sprag clutch make up for the heftier weight of the rear hub, but that doesn't mean we gave up. In fact, we analyzed every aspect of the hub to try and reduce weight where we could without reducing performance. We opted for scalloped flanges on our 7075 T6 alloy shells which are angled to reduce stress on the spokes. We were able to reduce the amount of material needed to form the dedicated 6-bolt brake boss while retaining the ability to accept full size 203mm rotors. We reduced the bearing size and overall diameter of the front hubs to bring the hub weight down from 207g to 173g, and retained the bearing preload adjustment so you can keep your hubs spinning drag free even once clamped into your fork. Continuing on with the no compromise mentality, Titanium hardware is used.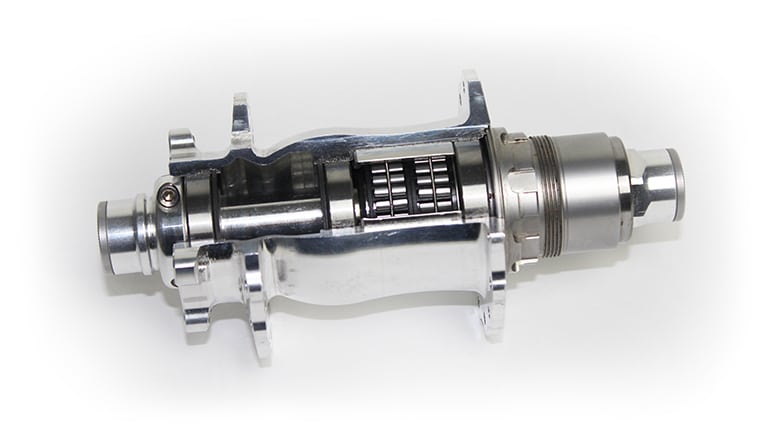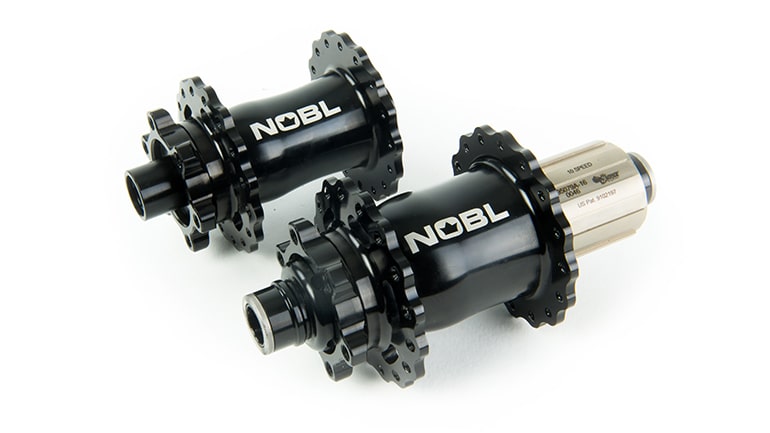 Sprag Clutch
The sprag clutch system in the rear hub offers infinite engagement and zero noise making for one unique ride! The sprags are steel so it does add weight, but since it is not large diameter rotational weight like that of a rim or tire, you don't really notice it. What you do notice is that the hubs roll extremely fast!
Durable and Serviceable
Hybrid ceramic bearings come as standard equipment, and with the unique freehub system, the end result is a hub that handles the most torque and has the lowest drag numbers of ANY hubset on the market. The bearings are designed to be user serviceable for years of smooth rolling performance.
Hub Measurements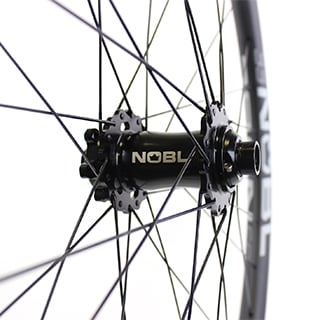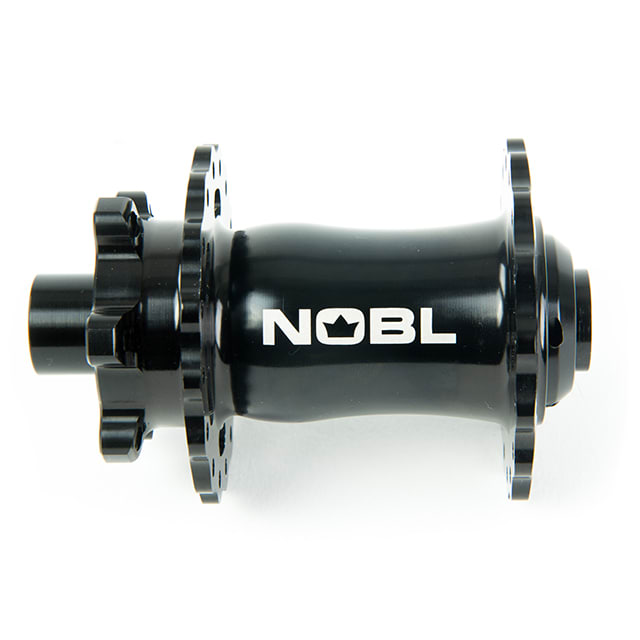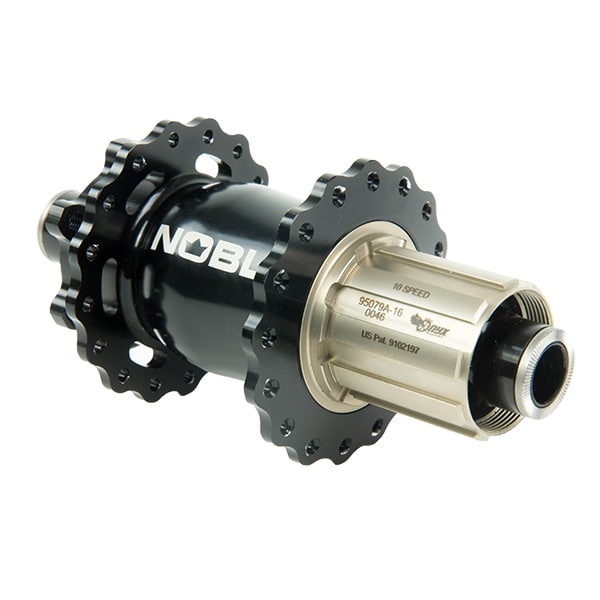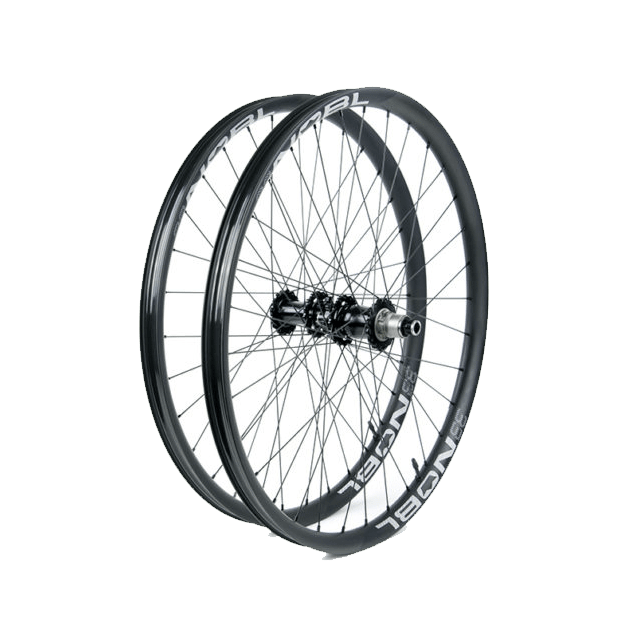 Our wheels have graced some of the gnarliest mountain bike trails on the planet, under some of our top athletes. Trail proven time and time again.
WE'RE HERE FOR YOU
Not sure which wheel is best for you? Having trouble selecting the perfect tire for your NOBL wheelset? We're here to answer your questions!
LIFELONG SERVICE
We want you to be 100% satisfied. Direct customers receive lifelong truing and bearing service on their wheelsets.
SATISFACTION GUARANTEED
If you buy a NOBL wheelset and if it's not right, send it back and we'll exchange it for something else. Buy direct from us and remove buyers remorse.