Heavier riders, or those looking for a high degree of wheel stiffness will prefer this rim. It offers a very wide platform and will feel incredibly stable. Generally speaking, you want to run 2.3" or larger tires to get a nice profile, some riders are even rocking 2.8" tires and loving it! We designed these to be hard to burp, and we incorporated an oversized 3.5mm hookless bead to provide a high degree of impact resistance. Layers interlock through the hookless lips into the sidewalls and center channel to disperse loads away from the primary impact zone.
Additional information
| | |
| --- | --- |
| Weight | 5 lbs |
| Dimensions | 31.5 × 26 × 6.5 in |
Adaptable.
Whether it's a super light 2.2″ XC tire or a reinforced 2.6″ Enduro tire, the TR33 is comfortable with both. There is good reason why the TR33 has become our most popular rim. There is very little it can't handle. With a 'just right' amount of compliance, the TR33 tracks rough and technical terrain with poise and confidence.
27.5″ 390g +/- 15g
29″ 405g +/- 15g
ERD 555 (27.5″),  ERD 593 (29″)
Oversized 3.5mm hookless lips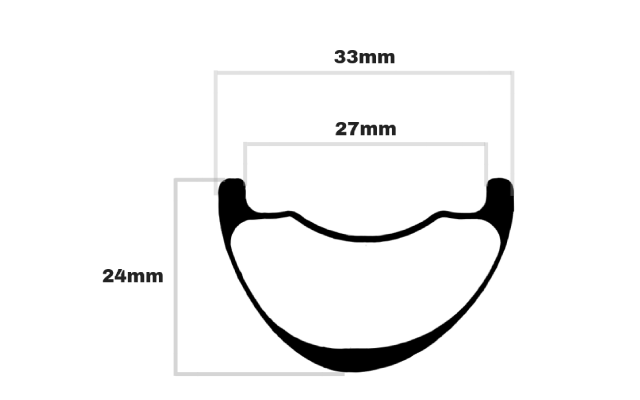 Innovative Construction
Profile tweaks in conjunction with thicker sidewalls result in our strongest TR33 yet. The 24mm deep profile retains some compliance while retaining the precise and controlled feeling that carbon fiber rims offer.  2.5mm reinforced lips offer plenty of tire bead support while being resistant to impacts.
Our new resin system and manufacturing process results in a 'raw' finish that produces a higher level of scratch resistance. Thanks to less heating cycles and no clearcoat, refinishing, or other chemicals being used post-production, the rims are now produced in a more environmentally friendly way.
Tubeless and Hookless
NOBL rims are produced to a high standard using Toray T700 carbon fiber. We use a hookless design which is lower and rounder than most rims which provides more impact protection and increased resistance to flatting. A curved bead seat helps set up your tires tubeless and makes them harder to burp. Typically a floor pump is all that is needed to seat the tires.
Wheelset Weight? Check out our detailed weight calculator here: https://noblwheels.com/support/weight-calculator/
FULLY CUSTOMIZED
Selecting the right hubs, spokes and nipples are integral in creating the perfect ride experience. Based on your ride style and needs we can create a wheel that offers exactly what you need in terms of stiffness, handling and compliance.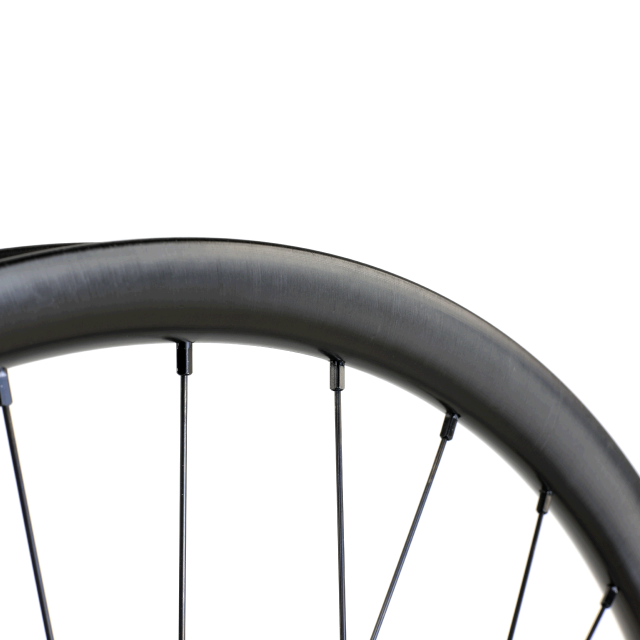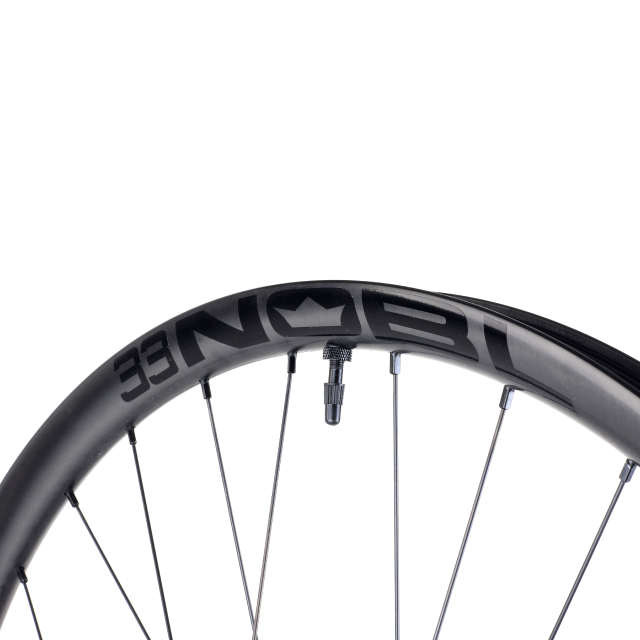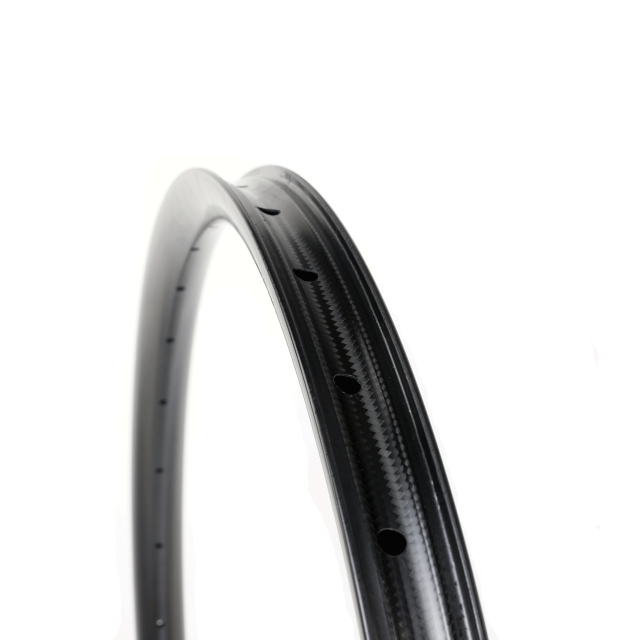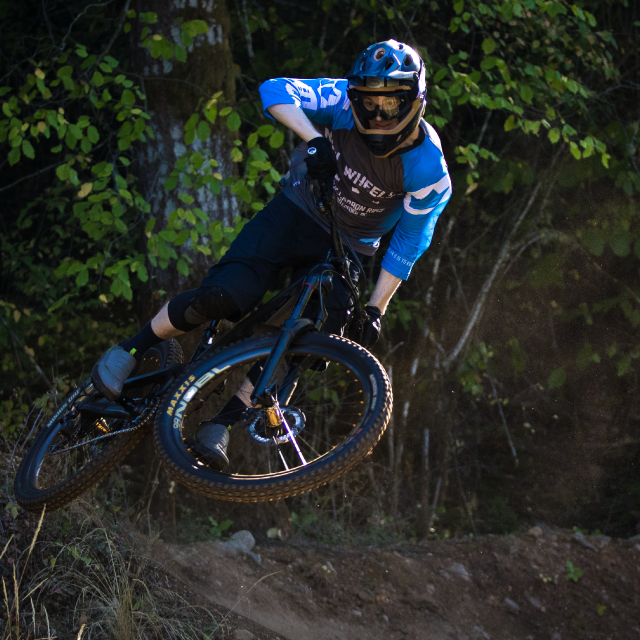 Our wheels have graced some of the gnarliest mountain bike trails on the planet, under some of our top athletes. Trail proven time and time again.
WE'RE HERE FOR YOU
Not sure which wheel is best for you? Having trouble selecting the perfect tire for your NOBL wheelset? We're here to answer your questions!
LIFELONG SERVICE
We want you to be 100% satisfied. Direct customers receive lifelong truing and bearing service on their wheelsets.
SATISFACTION GUARANTEED
If you buy a NOBL wheelset and if it's not right, send it back and we'll exchange it for something else. Buy direct from us and remove buyers remorse.